BIRMINGHAM, Ala. (WBRC) -The last District 6 summer Farmer's Market ends this weekend. This is your final chance to score some locally made and grown produce and products.
Head on out to Memorial Park located on the corner of 6th Avenue S. and Alpha Street in Birmingham Saturday, August 12 from 1:30 p.m. – 3:30 p.m.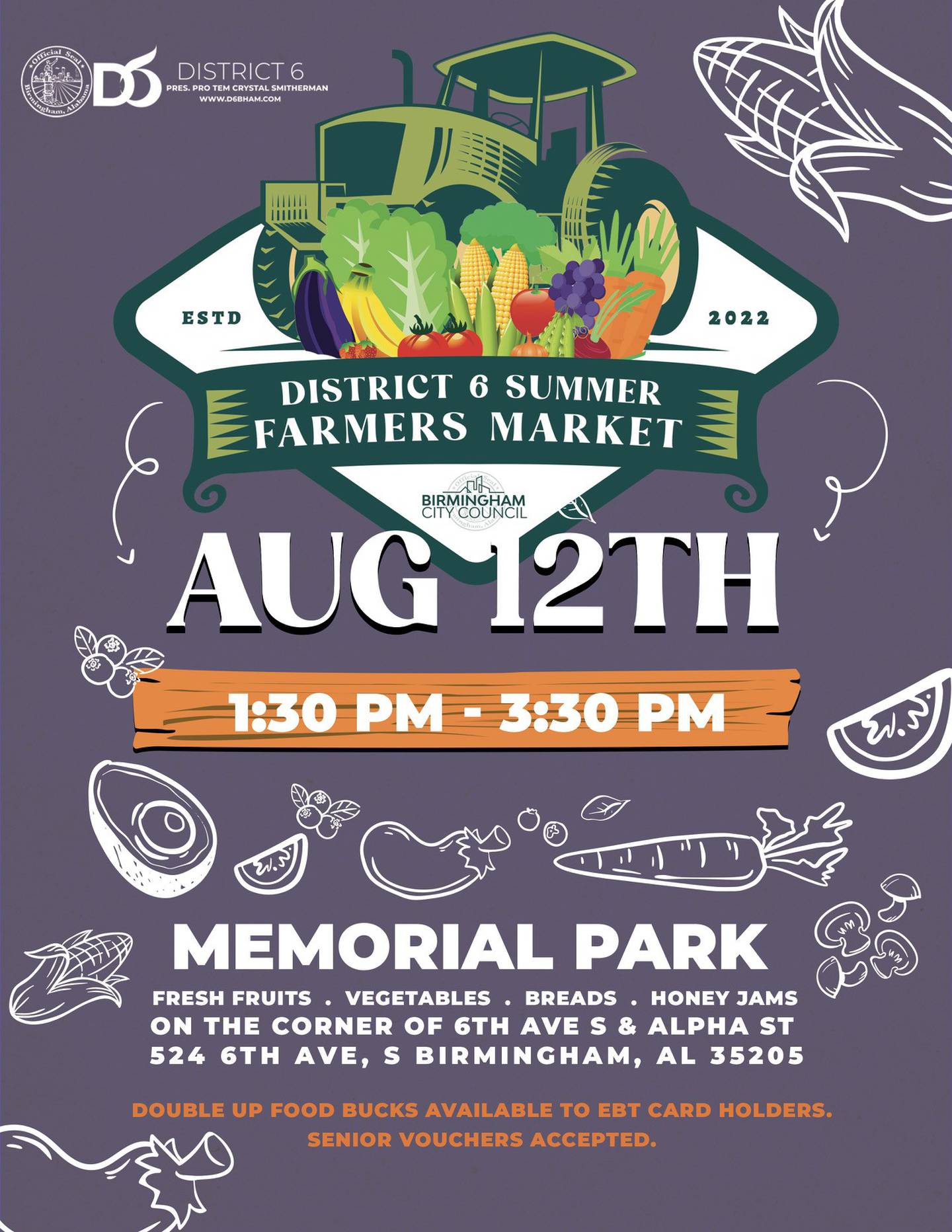 The market has plenty of local options from fresh fruits and vegetables to breads and honey jams.
Below is a list of vendors who will be available:
Near to Me Dispensary
Simply Johnson & Family
Mattie's Garden
Lemonade Junkeez
Kissed By The Gods LLC
It's All Good
Birmingham Talks
Teariffic Freeze Dried Fruit Teas
A Nation's Charm
Blind Boss Vision
SOOTSME
Shelly Ann's Krispies
Hamm Farms
Jaycee's Snow and Mo
Mossy Fusions LLC
PEER, Inc. (East Lake Market)
KSR Natural
Mama Afrika Naturals, LLC
Camel's Creations
By purchasing items at the D6 Farmer's Market, you are helping support local farmers and vendors.
Double Up Food Bucks are available to EBT card holders for purchases made at the market. Senior vouchers will also be accepted.
Get news alerts in the Apple App Store and Google Play Store or subscribe to our email newsletter here.
Copyright 2023 WBRC. All rights reserved.