BIRMINGHAM, Ala. (WBRC) - The Edge 12 movie theater, owned by Phoenix Theaters, has announced it has permanently closing its doors.
Edge 12 located on Crestwood Blvd. first opened in Birmingham September 2010.
A sign posted on the front entrance of the Edge 12 reads:
"Thank you to the community of Irondale & Birmingham! It has been a pleasure to serve each and every one of you and share our movies with you. Unfortunately our time here is done and we will miss you all. As they say in showbiz…..That's a wrap! Sincerely, from all the employees and managers"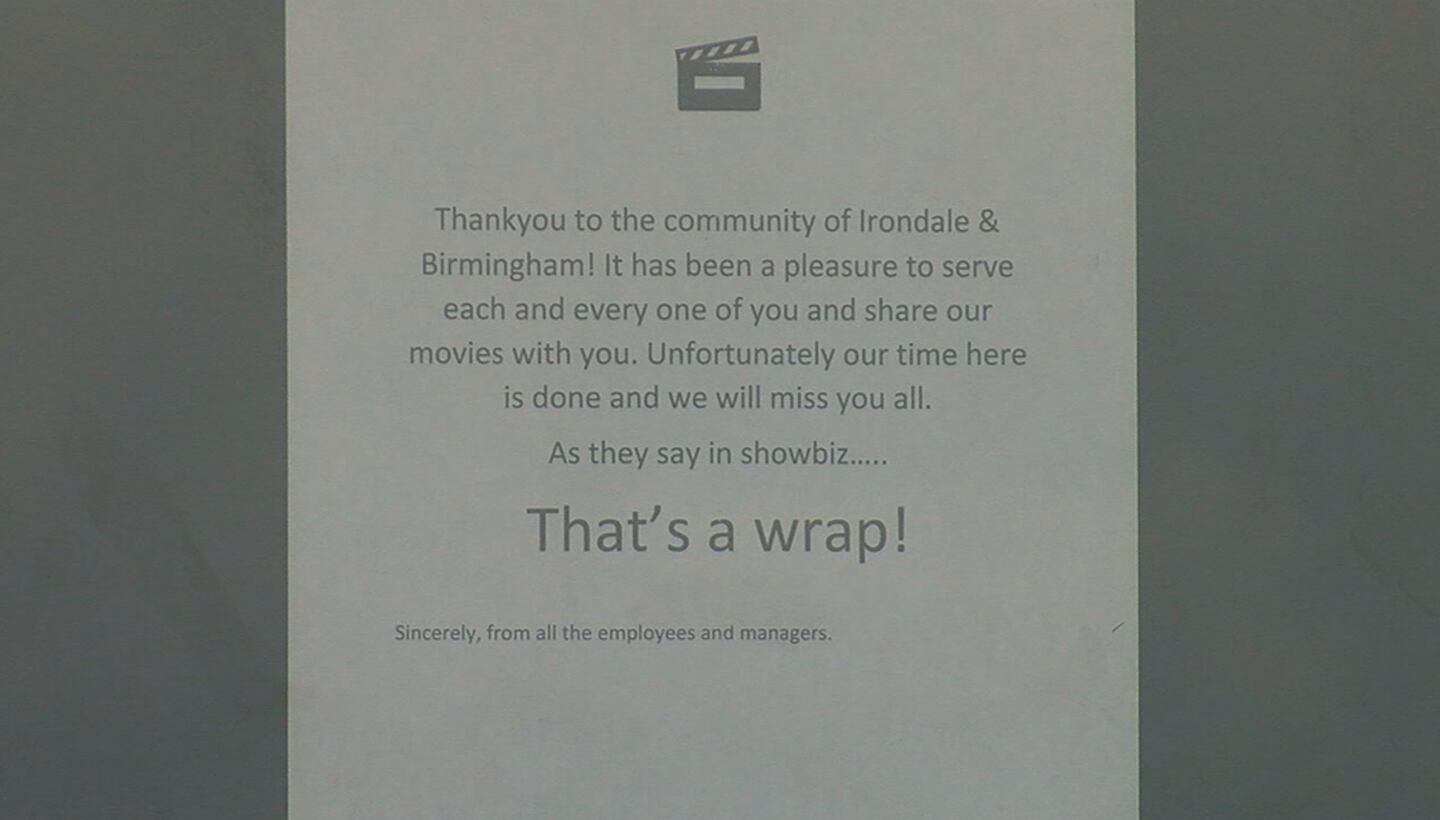 Those who have gift cards may request a refund through the theatre's corporate office at:
ATTN: Gift Card Refunds
Phoenix Theatres
9111 Cross Park Drive
Suite E275
Knoxville, TN 37923
Get news alerts in the Apple App Store and Google Play Store or subscribe to our email newsletter here.
Copyright 2023 WBRC. All rights reserved.