BIRMINGHAM, Ala. (WBRC) - On Wednesday, the Birmingham Barons hosted a tasting event at Regions Field in the Pearl River Club to introduce their 2023 Regions Field Food Menu. In addition to fan-favorites like the Magic City Dog, Irish Nachos, and Steel City Burger, the 2023 season menu items include B'Ham Chicken Sandwich, The Baronator, The Kitchen Sink Burger, Tot'chos and Meatball Sub Sandwich.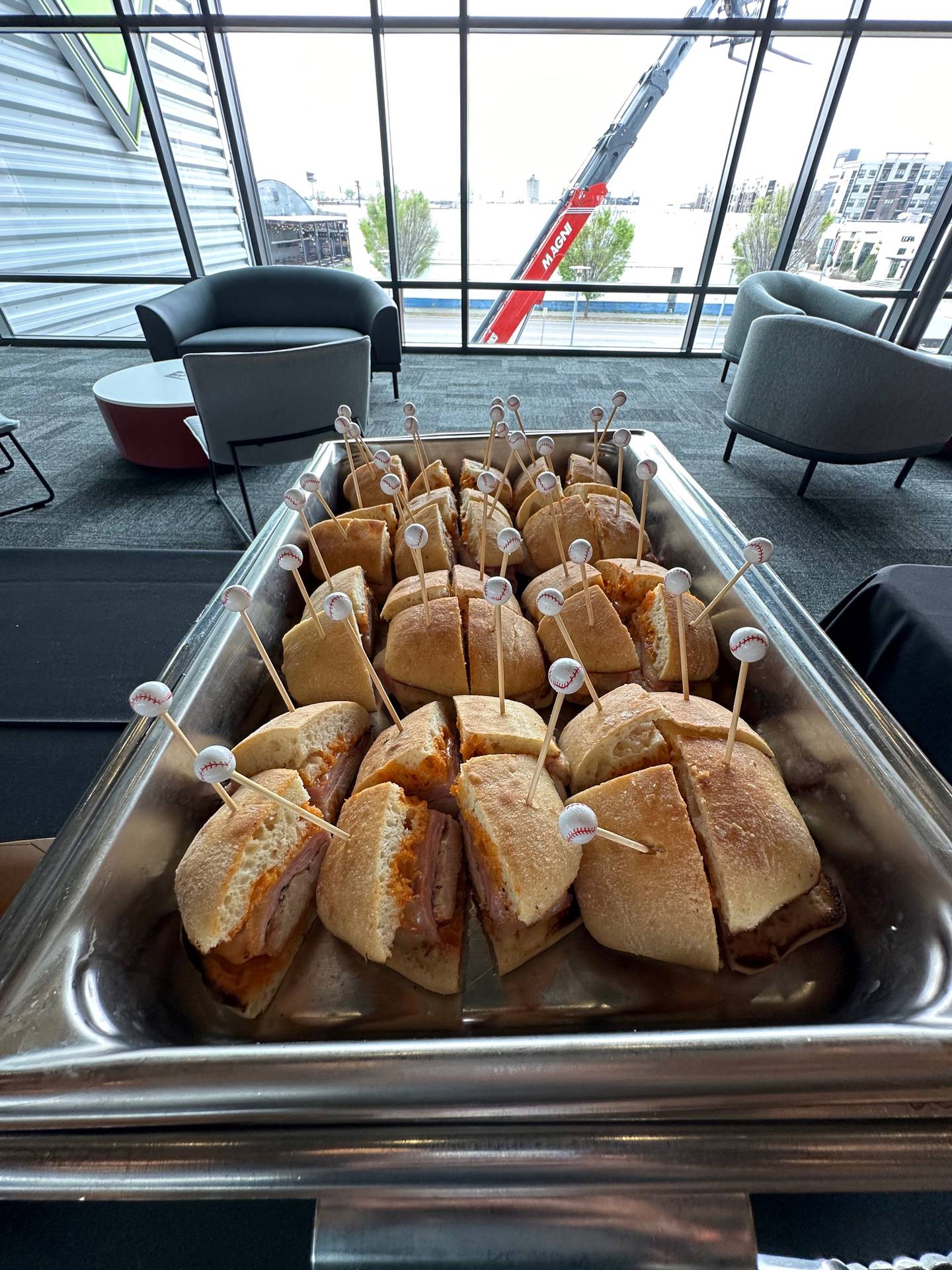 Starting with a fire braised chicken breast topped with smoke ham, pepper jack cheese & homemade siracha aoli sauce on a telera bun, the B'Ham Chicken Sandwich is packed with flavor.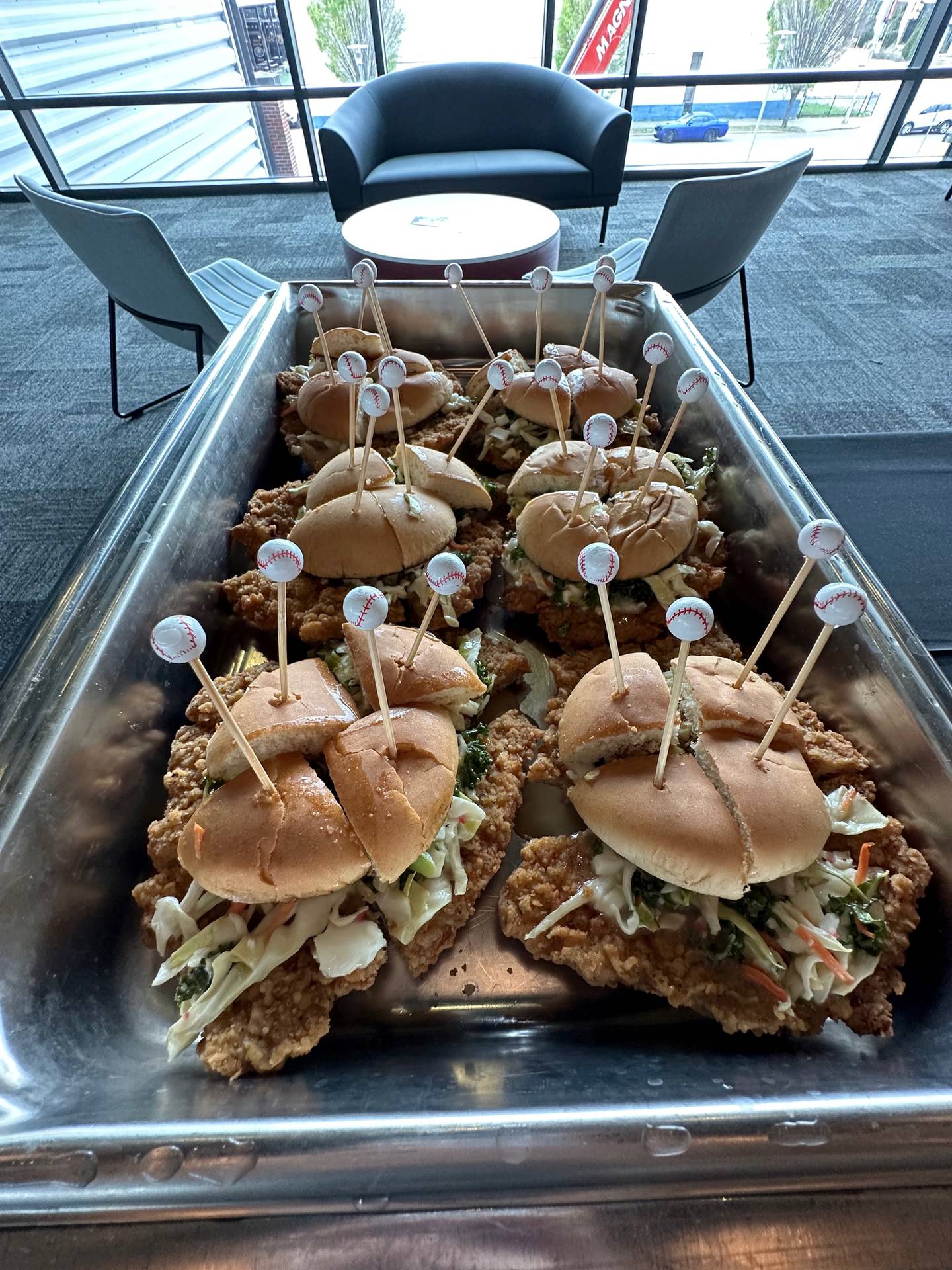 The Baronator adds a twist to a classic pork sandwich. A supersized pork tenderloin is deep fired then topped with homemade coleslaw and signature Barons sauce served up on a bun.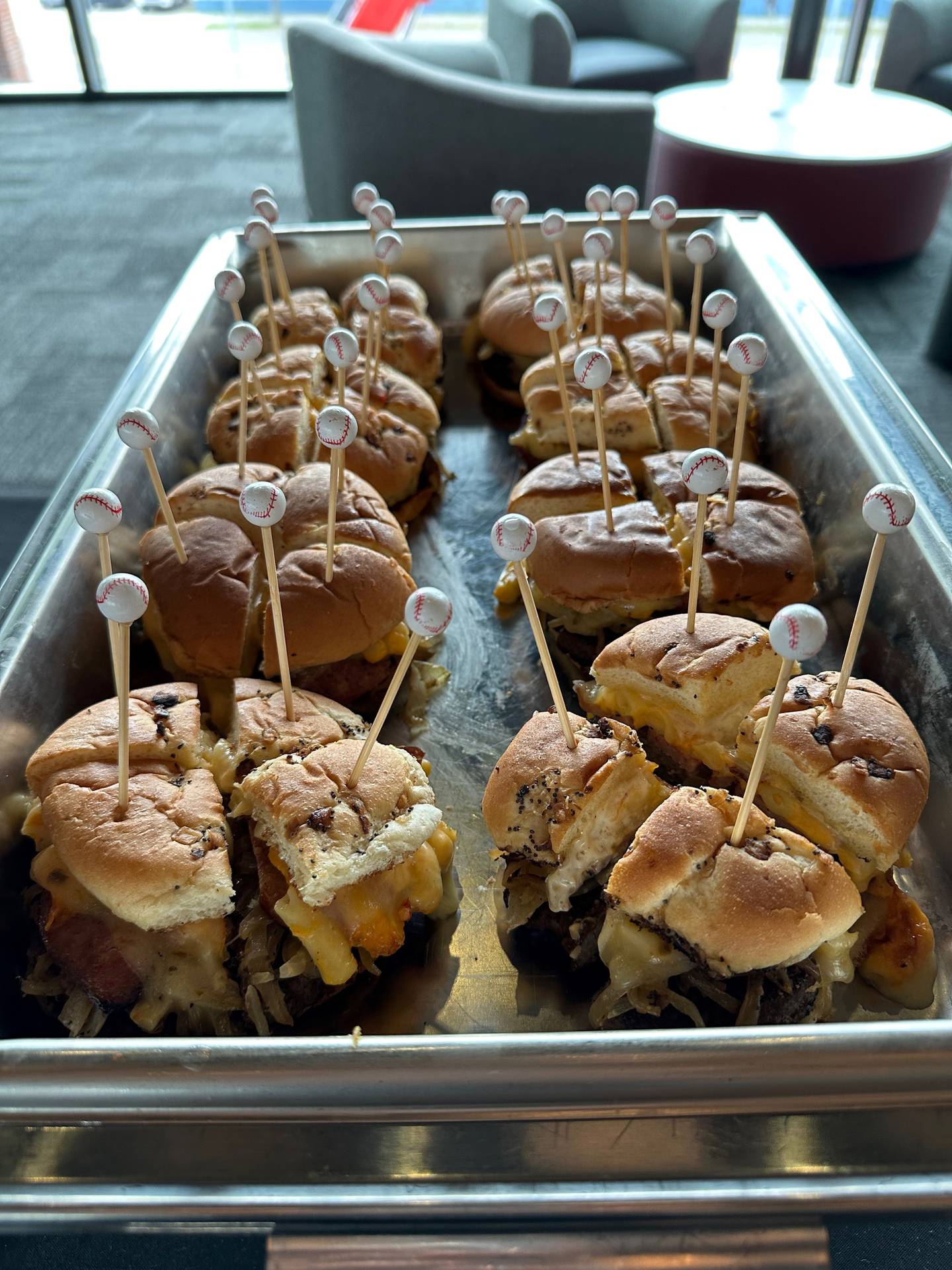 Looking for a burger? Look no further! The Kitchen Sink Burger is a delicious beef patty piled high with pepper jack cheese, macaroni & cheese, grilled onions, smoked sausage and homemade Alabama white sauce.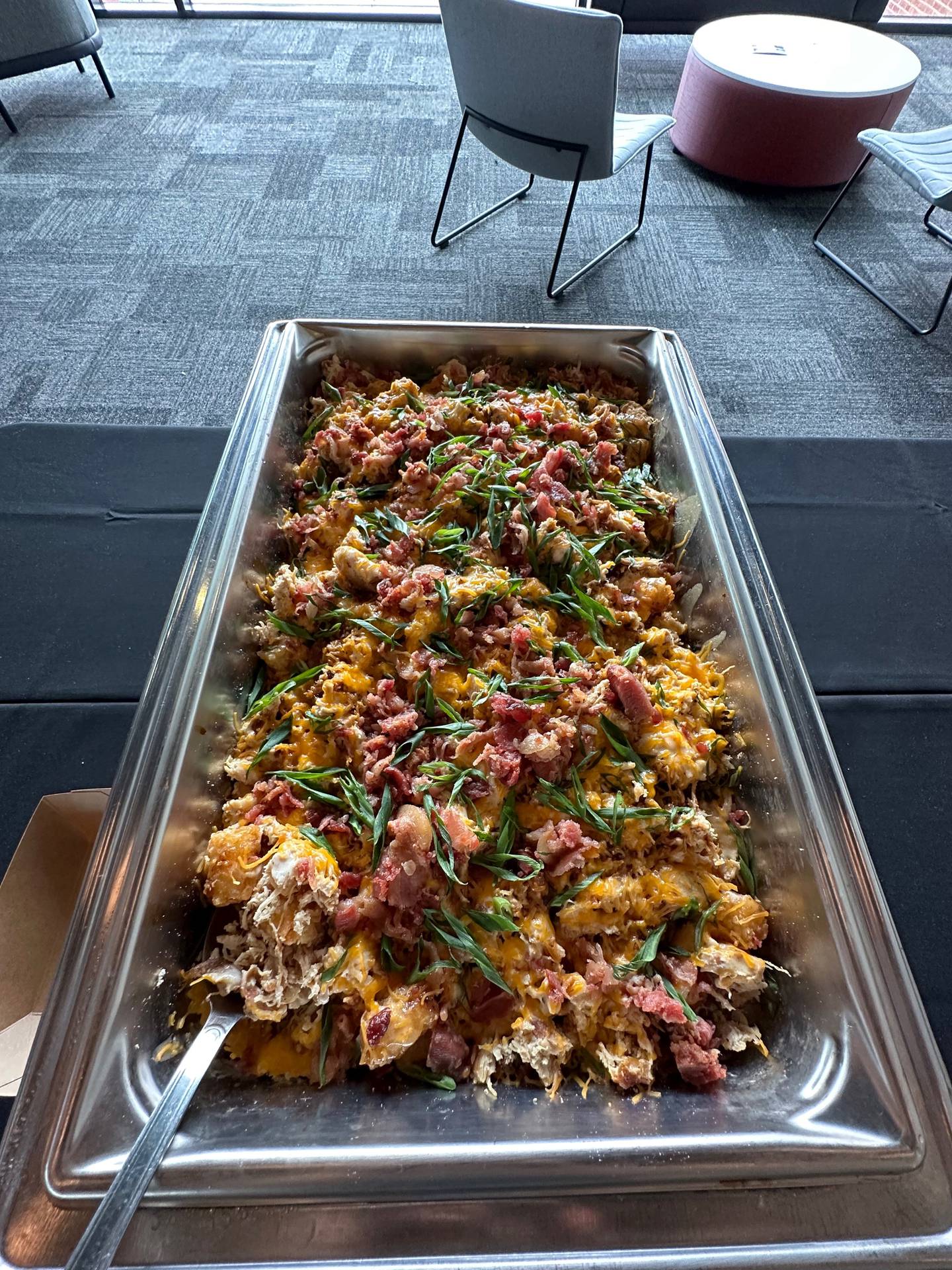 Tot'chos combine two fan-favorite classics: nachos and tater tots. Golden brown tots are topped with shredded BBQ chicken, homemade Alabama white sauce, bacon bites, shredded cheddar cheese and green onions.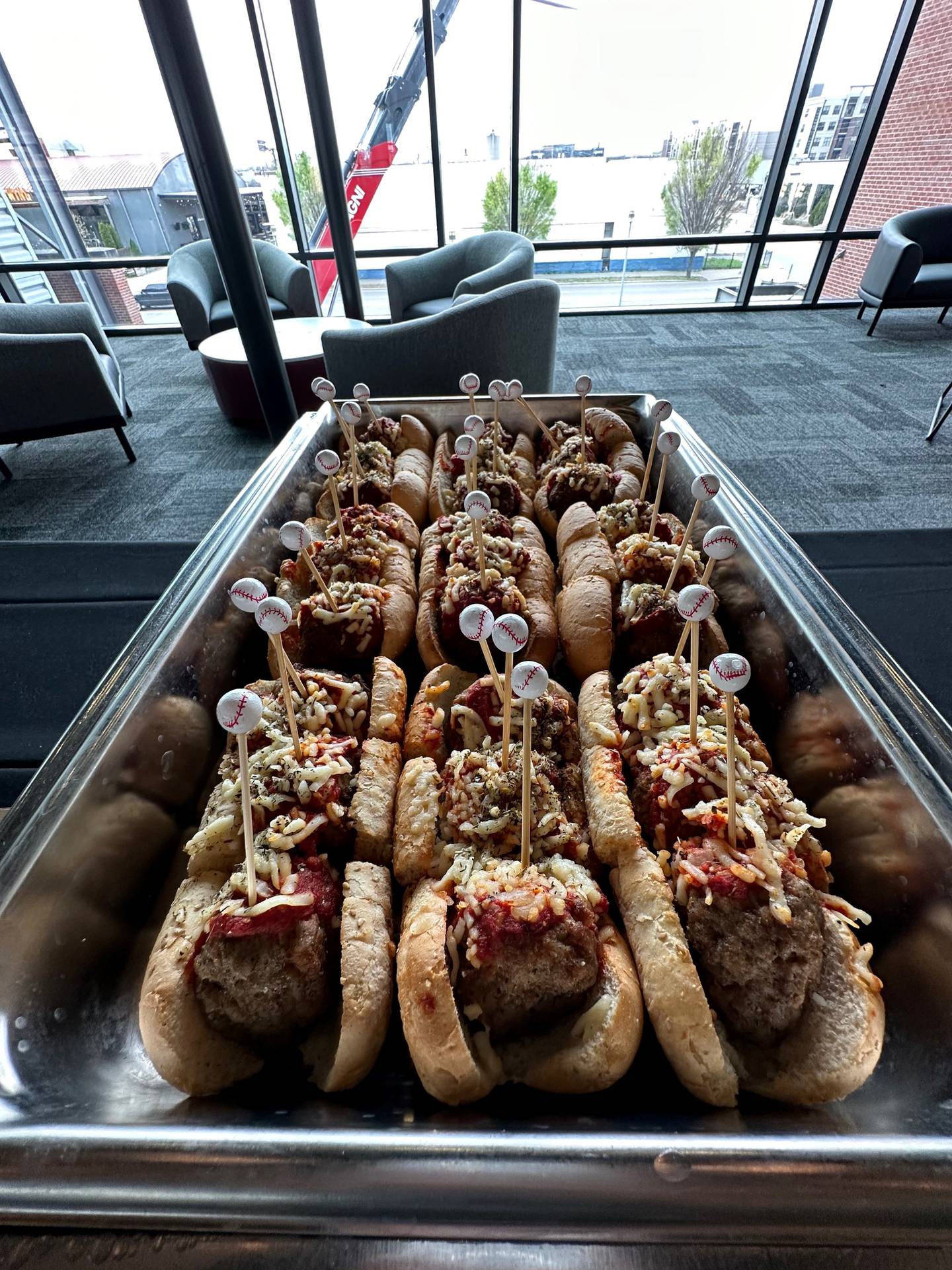 Three gourmet meatballs topped with seasoned marinara sauce, mozzarella cheese and Italian seasoning on a toasted hoagie roll, the Meatball Sub Sandwich is another satisfying addition to the 2023 menu lineup.
Additionally, the following items will be returning to Regions Field during the 2023 season:
Magic City Dog
Steel City Burger
Dumptruck
Nashville Hot Mac n' Cheese
Irish Nachos
Craft Beers returning to Regions Field for the 2023 season include:
Good People Muchacho
Good People IPA
Trimtab 205
Trimtab Paradise Now
Monday Night Brewing Dr. Robot
Monday Night Brewing Blind Pirate
Cahaba Blonde
Domestic Beers returning to Regions Field for the 2023 season include:
Miller Lite
Coors Lite
Leinenkugel Summer Shandy
Leinenkugel Summer Shandy Peach
Blue Moon
Get news alerts in the Apple App Store and Google Play Store or subscribe to our email newsletter here.
Copyright 2023 WBRC. All rights reserved.